U-M Asian, Asian American, and Pacific Islander Alumni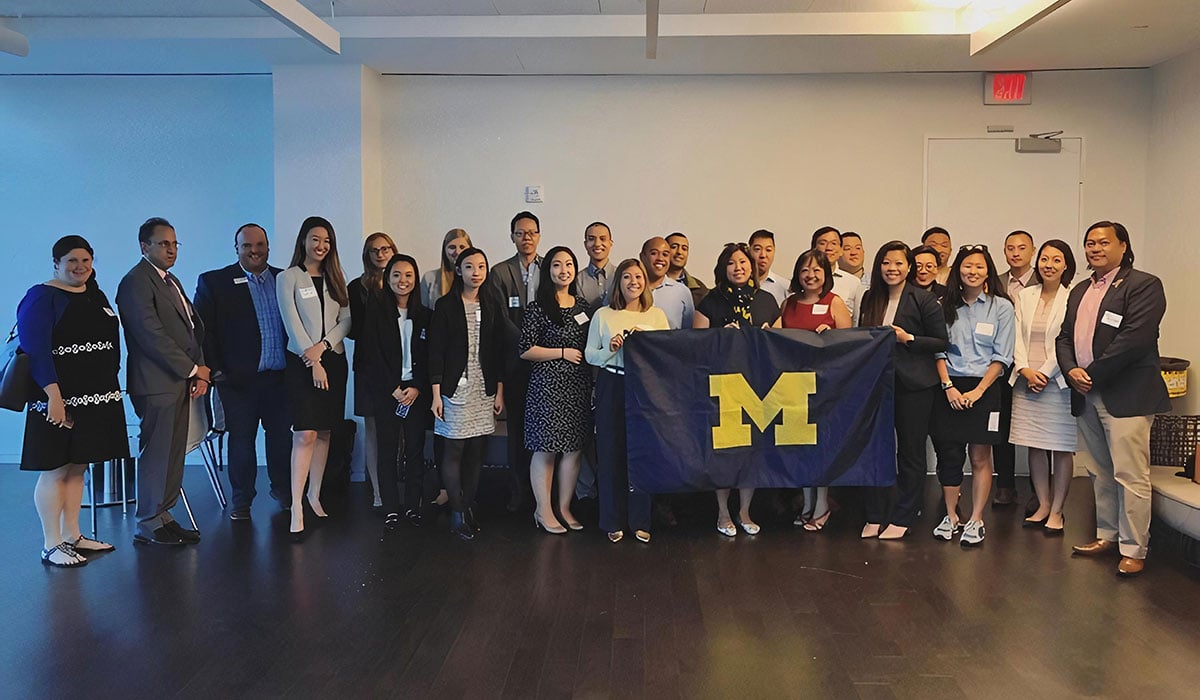 The University of Michigan Asian, Asian American, and Pacific Islander (A/AAPI) Alumni Community was reestablished in 2019 to unify and represent alumni of Pan-Asian descent. This group supports alumni, students, staff, faculty, and friends of the Ann Arbor, Dearborn, and Flint campuses.
Get more involved with the A/AAPI Alumni Community by:
Volunteering for open committee positions by signing up at Alumni Volunteer
Donating to support the A/AAPI Alumni Operational Fund to host future virtual and in person A/AAPI themed events
Following our Instagram, Facebook Page, LinkedIn, and Online Community
Let's build the U-M A/AAPI Alumni Community with you! Go Blue!
For advertising and sponsorship opportunities, please contact the Alumni Association. All advertising and promotions must be reviewed by the Association due to national partners and existing vendor contracts.
Subscribe to Club Emails
Join our mailing list to get updates right in your inbox.