Vulfpeck, a funky quartet of U-M alumni, is upending the music industry, rocking the world, and battling Spotify.
Every decent band has a golden era. Not every band schedules that era's end.
Then again, no band is like Vulfpeck, a four-piece funk ensemble of U-M alumni with an already audacious career path. Since its founding in Ann Arbor six years ago, the band has released four extended plays and two albums, angered streaming giant Spotify, and performed at major festivals like Bonnaroo, as well as on "The Late Show with Stephen Colbert." Most recently, its latest album, "The Beautiful Game," reached No. 6 on Billboard's rhythm-and-blues chart, helped along by a massive online following. All this without ever signing to a label.
To Vulfpeck's bandleader, it's all calibrated like a math equation. "You think about the great discographies, and they're usually not more than a decade," says Jack Stratton, '10, who hops between drums, keyboard, and guitar. "Usually, there's that period of when people are doing the good stuff." But before Vulfpeck lays down its last beastly track, we must rewind to the beginning, when a bunch of audio engineers in U-M's School of Music, Theatre & Dance set out to craft a modern sound based on old-school funk.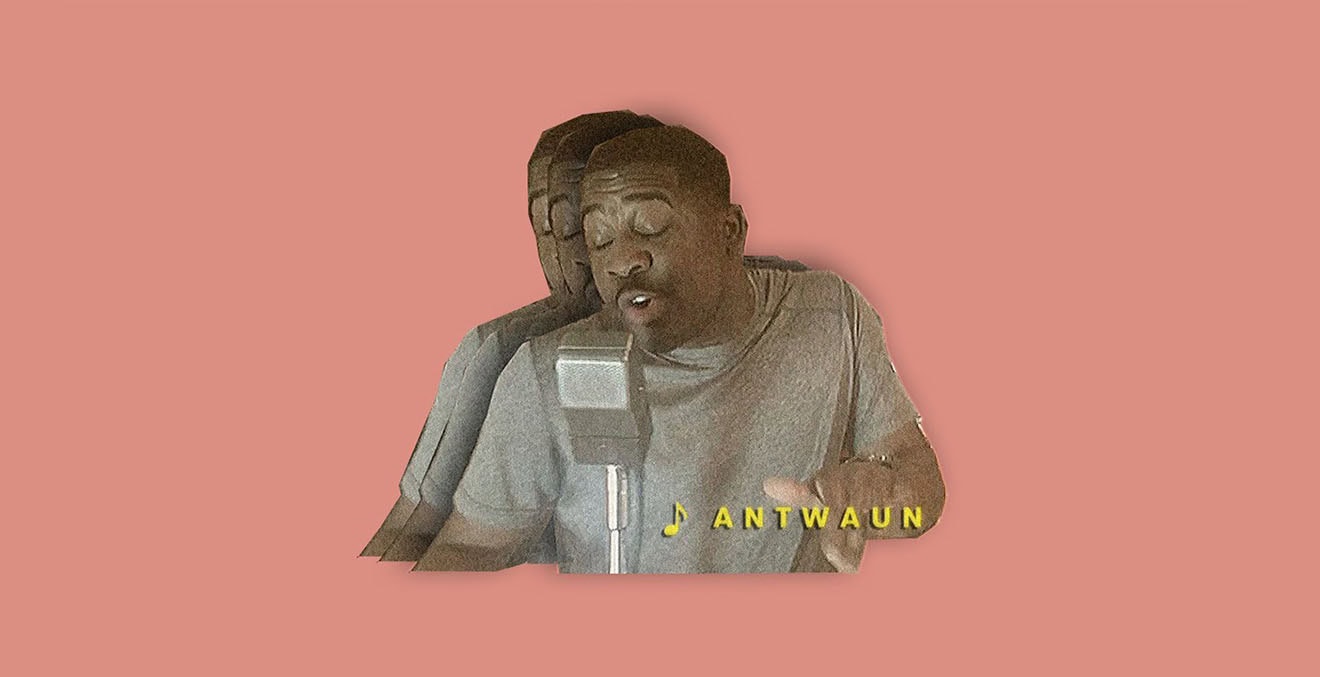 Vulf Year One
Vulfpeck fused together from several corners of the Ann Arbor music scene. Stratton founded Groove Spoon, a 10-piece funk group, in 2008. The lineup included future Vulfpeck bassist Joe Dart, x'13, and vocalist Antwaun Stanley, '11. Back then, guitarist, drummer, and vocalist Theo Katzman, '08, was touring with electropop/funk band My Dear Disco (later called Ella Riot), while keyboardist Woody Goss, '11, was playing jazz around Ann Arbor.
Stratton refers to 2011 as "year one," though at first Vulfpeck came together casually, as just a rhythm section. The '60s backup, studio-musician groups Stratton admired growing up (such as Funk Brothers and Wrecking Crew) inspired the band's German-sounding name.
"We didn't really plan on being a band," Goss recalls of those early days, when Vulfpeck played only in the studio and released songs over the internet. Yet the process for creating tightly composed, heavily instrumental music was always collaborative. Stratton brings the concept, and the others contribute ideas for lyrics and riffs. Stanley, who joined in 2013 as a guest vocalist, but is not a formal member, devises his own vocal stylings.
From their Yuletide pop ditty "Christmas in L.A." to dance jam "Funky Duck," Vulfpeck likes to offset an intense devotion to craft with goofy, irreverent lyrics. On "Wait for the Moment," Stanley croons: "I'm good at stuff / And you're into stuff / Let's make products."
The band recorded its first EP, "Mit Peck," in a U-M audio studio before migrating to a makeshift recording space in an Ann Arbor house. Devin Kerr, '08, MA'11, a music engineer who began mastering Vulfpeck's albums in 2012, had transformed his residence into a professional-grade studio, running wires through the floors "in a bunch of ways I wasn't supposed to."
Vulfpeck's recording style was, and still is, lo-fi: the full band in one studio, playing every part at once rather than isolating each track for mixing later. The unusual approach works for recreating the fuzzy, raw imperfections of late '60s, early '70s funk.
"I've almost never seen a full band recording in a room with the vocalist in the same room, on a handheld mic," says Kerr, who now lives in Pasadena, Calif. "That's just so weird. Antwaun's standing right next to the drummer. It's incredible."
Vulfpeck knocks through two or three tunes a day in recording sessions, while filming them to put on YouTube as music videos. There, fans pick apart Stanley's vocal gymnastics and go nuts for Dart's bass riffs.
Mystifying Spotify
But when Vulfpeck made headlines, it wasn't for its music.
Like almost every musical act in the world, Vulfpeck relies on exposure from Spotify, notorious within the industry for meager artist royalties. In 2014, frustrated by what was then a streaming revenue of $0.007 per listen, Vulfpeck released "Sleepify," an "album" with 10 tracks of silence to be played on repeat while the listener slept.
At first, Spotify took the concept in good stride. "Sleepify," a company statement read, was "derivative of John Cage's work." But less than two months after release, the company changed its mind and removed the album for violating its terms of service—at which point it had already earned Vulfpeck approximately $20,000 in royalties. Vulfpeck launched a free tour with the money, while its battles with the streaming world made it a media sensation.
But Vulfpeck didn't swear off pranking. In June 2016, the band mounted the Flow State Show in Chicago, featuring free beer from Short's Brewing Co. (including Compression, an American Sour Ale inspired by Vulfpeck). Band members also decided that instead of playing a free show, they would pay each attendee $1 for their time. To afford the show, they released a Spotify-only track of "Flow State," in which a "sound generator machine" plays a low, practically inaudible note representing, per Katzman, "the resonant frequency of planet Earth."
Stratton says Spotify's artist terms have improved. The band now earns more on the service than from iTunes sales. In fact, on April Fools' Day this year, it announced a limited vinyl pressing of "Sleepify," which quickly sold out of all 1,000 (silent) copies.
Lone Vulf
Today, the band is almost never together. While Stratton and Katzman live in Los Angeles, Goss has relocated to Chicago and Dart has stayed in Ann Arbor. Members also dabble in solo projects.
"I've noticed when we do get together and tour and then have free time, it is very boring if we are not playing music," Stratton says.
The band's DIY indie spirit remains central to its ethos. Stratton says the decision not to sign with a label was "a no-brainer," and it's hardly hurt them.
Having no label lets Vulfpeck set its own touring schedule; as a result, its shows consistently sell out. This fall, the band will embark on a seven-city tour of Europe with stops in Paris, London, Dublin, and Amsterdam—but good luck finding tickets.
"In the normal world, you create your online efforts so that you can hopefully play as many shows as you can live," Stanley says. "But Jack's thinking was the opposite: Let's do as much as we can online and only play live when we feel like it. And you know, it's worked." The band members also hope to close their sonic legacy when they feel like it.
Stratton says Vulfpeck will hang things up after its fourth full-length album. Maintaining the output of one album per year, the band would cease its new material in fall 2018. The goal, Stratton says, is to "reverse engineer" that crucial golden era.
The next album is scheduled to arrive this fall. Goss hints at "a level of maturity and sincerity that we didn't have on any of the other albums," which would be a bold shift for a band with tracks like "Daddy, He Got a Tesla."
And the end date? That's entirely up to Stratton. "If he wants to end the recordings whenever he wants, that's up to him," Goss says. "We're just all along for the ride."
Yet Vulfpeck's reputation only grows. Chris Thile, the mandolin virtuoso and new host of public radio's "A Prairie Home Companion," pursued the group for one of his show's house bands—and Vulfpeck declined.
Turning down a national radio show to jam with your friends? When you're Vulfpeck, you've earned it.
Vulf Compressor
How does Vulfpeck come up with its unique sound? It takes a little bit of old school and a lot of new.
Bandleader Jack Stratton, '10, has been fooling around with audio compressors—mixing devices that enable musicians to amplify different parts of their sound—since the earliest days of the band. While recording Vulfpeck's third EP, "My First Car," he'd shown music engineer Devin Kerr, '08, MA'11, an unusual vintage compressor called the Vinyl Sim (short for"simulator"). Kerr described the sound as "crazy unusual, super aggressive, with a lot of smack." Kerr and Stratton both majored in performing arts technology at U-M's School of Music, Theatre & Dance, which emphasizes the blending of music with digital production skills.
Vinyl Sim was packaged as part of a drum machine (a sound-making device that imitates drums) and carried a heavy emphasis on rhythm, the kind that defined the Detroit hip-hop sound. Vulfpeck hoped to emulate this. But the analog version could only handle one track at a time.
So Kerr, who had long held an interest in software, designed a digital plugin: like a Photoshop filter for audio, similar to AutoTune. This plugin could mimic the Vinyl Sim effects in editing, giving the band all that funky sound with more flexibility to manipulate it digitally. Kerr deemed it the "Vulf Compressor" and sold it through GoodHertz, his audio software company. The Vulf Compressor has been used to record every Vulfpeck album since then.
It's "extremely rare" for a band to design its own audio plugin, Kerr explains, but then, it's also rare for a band to have such an extensive music engineering background. "Each member of Vulfpeck," he says, "is capable enough to be their own producer."
---
Andrew Lapin, '11, is a freelance journalist based in Chicago. His writing has appeared in NPR, The New York Times, National Geographic, and more than a dozen other publications. He played trombone in the Michigan Marching Band.