Their chosen fields are as diverse as their stories — from medicine to business and the stage, to the vast reaches of space. They stand united in their bond as LEAD Scholars.
We welcome each of the incoming LEAD Scholars as they begin a journey that will educate, enrich, and enlighten themselves, their peers, and the University.
Scroll down to learn more about the LEAD Scholars.
(The cohort years represent when the LEAD Scholars started at the University of Michigan.)
Filter by School or College
Filter by School or College
Anthropology, Minor in Psychology
After graduation from Michigan, Abigail will take some time to explore her options, which may include graduate school.
Involved in:
Proyecto Avance: Latino Mentoring Association (PALMA)
ASA
Library Staff Member
As a student at Plymouth Christian Academy, Abigail was Stage Manager for several musical theatre performances. She was also the co-chair for the Spanish and German clubs and honor societies.
After graduation from Michigan, Adaly plans to eventually achieve the career goal of becoming a pediatric doctor. 
Waukegan High School

National Honor Society

Tri-Music Honor Society

Varsity Choir

Rendition Choir

Treble Choir
Neuroscience, Minor in Gender & Health, Business
After graduation from Michigan, Adetola plans on attending medical school. Career goal is to be an Orthopedic Surgery – specialization in Sports Medicine.
Central Student Government (CSG), LSA Representative
Black Student Union (BSU), Programming Co-Chair
Pre-Medical Club (PMC), member
At East Kentwood High, Adetola was varsity soccer captain and editor for the Michigan Junior Classical League, which studied the ancient world through Greek and Roman language.
Anthropology, Spanish, Linguistics, TESOL Certification
President of Anthropology Club (2 years), Volunteered with the English Language Program in Flint.
After graduation, Adrienna will be pursuing a career as a Bilingual ESL Specialist with future plans to pursue anthropological film making.
After graduation from Michigan, Aiden wants to work in the professional theatre world, especially with a focus on works that are meaningful and bring focus to those whose voices are not heard in today's society.
At Douglas Anderson School of the Art, Aiden was involved in:
International Thespian Honor Society
Interact Rotary Club (Secretary)
Naval Junior Reserve Officer Training Corps (Orienteering Team Commander)
Ainsley Ashman hopes to go into a career of public service. Ainsley is also a member of Central Student Government and Engineering Student Government on campus.
Biology, Health and Society, Minor in Latina/o Studies, Gender and Health
After graduation from Michigan, Airy will pursue a Master's degree in Public Health. Career goal is to be an Obstetrician.
La Casa
Pre-Surgical Club
Health Science Scholars Program (HSSP)
Food Allergy Research
At Kelloggsville High, Airy played varsity tennis and ran track and cross country. She was also a class officer, co-captain of the Powerlifting Club, and founder of the Latino Student Union.
After graduation from Michigan, Alana plans to become successful in the world of science and contribute to society in an impactful way through chosen occupational goals.
Highschool, Activities, and Interests:
Clarkston High School

Varsity Volleyball

Varsity Track

National Honor Society

Executive board

Held a part-time job
Alanah will be attending graduate school post-graduation with future plans of getting a PhD.
Activities:
Civil Engineering, Minor in Vocal Performance
After graduation from Michigan, Aldo will work at an engineering company. Career goal is to be comfortable, and support his family and community.
Black Leaders in Art Collective (president)
UM Slam Team
At Pioneer High School, Aldo ran indoor and outdoor track and varsity cross country. He was active in Slam Poetry and was a member of the Michigan Youth Chamber Singers.
Biopsychology, Cognition, and Neuroscience
After graduation from Michigan, Aleija has plans to gain experience working as a lab tech for two years in the University of Michigan Dept. of Psychiatry.
Activities:
Quiz Bowl
Delta Lamba Phi
Psi Chi
Honors Program
Belen Jesuit HS & Hong Kong International School
After graduation from Michigan, Alejandro desires a career in the sports industry and possibly attend graduate school. Career goal is to become one of the leading figures behind the scenes of sports, affecting positive change.
High school activities:
Varsity Soccer
Key Club International
Tutoring Club
After graduation from Michigan, Alex plans to work in the Computer Engineering industry, then would like to earn a master's degree to become a teacher later in life.
La Casa
Society of Hispanic Professional Engineers (SHPE)
As a high school student, Alex played baseball and was a member of the Congress of Communities of Southwest Detroit Youth Council. He also co-founded the Latino Culture Club.
After graduation from Michigan, Alexander plans to continue gathering knowledge and experience relating to computer science at both the community and international level. Other career goals include continuing to improve presentation and teamwork skills while providing opportunities to different communities. 
Highschool, Activities, and Interests:
Western International High School

Junior ROTC

Sneaker Reselling

Volunteer Service

Church group
After graduation from Michigan, Alexander plans to enter the field of banking. Career goal is to be a C-suite executive.
U-M Club Lacrosse
Michigan Stocks and Bounds Organization (MSBO)
At Canton High School, Alexander was the Secretary of Student Council and Co-Owner of BYO Supplements. He also played lacrosse, did powerlifting, and was involved in the Open Door Ministry food bank.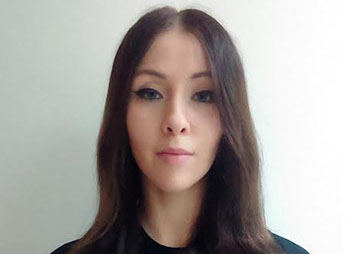 Michigan Muscle Club (President), Wolverine Fit Crossfit Club (President)
Andy plans to go on a vacation post-graduation and plans to rescue a bunch of shelter dogs.
Film, Television and Media, Minor in American Culture
After graduation from Michigan, Alexandra has plans to potentially work for a talent agency or at the very least working in some form of television production or development.
Activities:
The Michigan Daily

2020 College Media Pinnacle Award Winner – Best Column
Arts, Sciences, and Letters
Alexis is studying criminal justice and hopes to be a criminal defense lawyer one day. Alexis also participates in the cheerleading team.